GUEST BLOG: Jon Carapiet – Labs, Leaks and Liability. New rules for GMOs in New Zealand labs.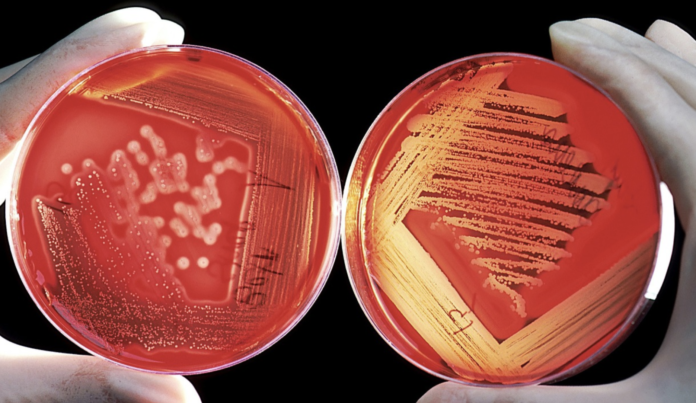 The Ministry for the Environment's is seeking feedback on its consultation document for "Improving our GMO regulations for laboratory and biomedical research".
There are 10 policy changes which are designed to address the concerns of the research community that current GMO regulations are hindering research and innovation.
The proposals will
regulate laboratory research more proportionately

streamline approval and assessment for biomedical therapies and medicines

ensure the regulations are up to date and future proof
This is set to please organisations like Universities, Crown Institutes and private research companies.
The options in the document seem largely to give industry what they want.
There will be 3 tiers of containment facilities to suit different risks.
There will be more self-regulation with internal boards assessing risk.
There will be less monitoring and reporting.
TDB Recommends NewzEngine.com
Implications of the changes are unclear.
The consultation document does not seek to change rules on release of GMOs outside laboratory settings for field trials and release into the environment.
But the scope of what defines a 'laboratory' is not so obvious.
Definition of a lab could include containment facilities for GE cows, sheep and other animals engineered to be bio-reactors to produce pharmaceuticals.
The line between inside and outside can become blurry. 'Containment' becomes a relative term across different uses of biotechnology. It is possible that transmission 'outside' the lab could occur from a patient undergoing therapy or from the introduction of a novel vaccine.
Animal 'Bio-Reactors'
Animals have got quite a lot to do with lab work and includes genetic engineering them to mass-produce pharmaceuticals. The consultation document identifies the need for higher security containment for animals with the ability to escape' i.e.referring to those animals that have the ability to escape their cages/containers.
" a documented system of accounting must be in place for:
− new organisms in containment facilities operated at PC3
− animals with the ability to escape, for all containment facilities."
The consultation document says "an accounting system would likely be a sensible requirement to enable both researchers and compliance officers to verify that those new organisms have not escaped or been taken by unauthorised persons."
New Zealand biotechnology companies have a long and troubled history experimenting with GE animals for medical purposes. This includes 3000 GM sheep destroyed after the collapse of the company PPL, and the death of experimental GE calves at AgResearch.
What the RCGM Recommended
This has gone on despite explicitly going against recommendation 7.5 of the Royal Commission on Genetic Modification, "That, wherever possible, non-food animals, or animals less likely to find their way into the food chain, be used as bioreactors rather than animals that are a common source of food."
The intent of this recommendation is to ensure that GM animals and animal products do not unintentionally enter the human food chain. But the Government decided no further action was required as the current legislative and regulatory requirements would already prevent bioreactors entering the food chain unintentionally.
Then in Aug 2003 to Aug 2004: The Bioethics Council conducted a detailed investigation into the ethical issues surrounding human genes in other organisms, and concluded that the Government should adopt this recommendation (Bioethics Council, 2004a; 2004b; NFO, 2004).
However this was not implemented.
Then, high level ethical guidance for industry evaporated when the Bioethics Council was abolished by John Key's National government.
As well as in New Zealand, mistakes have happened more than once overseas where GE experimental animals have accidentally entered the food chain. That would not be good for our image.
Location, Location?
Will laboratories be notified to Councils to ensure effective planning controls for risk of floods, fire and earthquakes?
This is another questions left unanswered in the consultation document.
Who will ensure risky experiments are not located near communities or in areas of primary production where biosecurity threats from accidental contamination would be most serious? This is a live issue internationally, not least because of concerns about 'gain of function' viral research and the location of labs where this is done.
Friends of the Earth, International Center for Technology Assessment, Center for Genetics and Society, and Alliance for Humane Biotechnology have launched a campaign to bring transparency and civil oversight to the siting and operations of biolabs. The project seeks to secure biosafety and ethically responsible research.
A letter addressed to the City Council of Berkeley is relevant to local government in New Zealand and warns:
"civic leaders are not taking necessary precautions in siting biolabs. Biolabs are facilities that can house research on pre-existing as well as novel pathogens and research on genetically engineered plants and animals, even potentially humans. This kind of research is increasingly raising concerns for residents, particularly for public health and the environmental risks of potential lab leaks."
"We are especially concerned that these facilities are being established or expanded in densely populated areas and, importantly, where flooding, sea level rise, and earthquakes are real and perennial threats."
Regional councils including Hawkes Bay and councils from Cape Reinga to Auckland have precautionary policies on GMOs in their plans. National's policy to remove the precautionary principle is in direct opposition to these planning controls.
The proposed new rules do not include planning notifications so that Local and Regional councils and Civil Defence know where bio-medical research facilities are located.
Risks from Converging technologies
Regulation of GE in biomedicine also needs to manage new pathways of risk from combinations of emerging technologies and their wider use.
There is a convergence of Genetic Engineering, Nanotechnology, Synthetic Biology and AI that brings new and more complex risks that need to be recognised and managed. There is increased use of nano-particles to penetrate cell membranes and to provide longevity for novel therapeutic proteins that could make containment less effective.
But there is nothing in the consultation document to show these emerging risks are being considered, just as the ethical issues of 'pharming' GE animals go unmentioned.
The scale of risk will expand as new players enter the industry, perhaps less proficient or less professional than the universities and established research centres. The proposals for more self-regulation and reduced reporting but with a lack of monitoring, will create new vulnerabilities.
Lab leaks
Past and recent failures of containment show that mistakes can happen.
The consultation document omits any mention of moderating risk-taking amongst research organisations and biotechnology companies by holding them strictly liable.
The 2007 United Kingdom foot-and-mouth outbreak occurred when the discharge of infectious effluent from a laboratory in Surrey led to foot and mouth (FMD) infections at four nearby farms.
Sometimes there is scientific disagreement about what has gone wrong or what to do about it.
Sometimes the failure is for the simplest of reasons, such as the size of mesh being too large to prevent escape of smaller seeds or eggs out of the lab. Not to mention human error.
Risks from Converging interests
There is a clear issue of conflict of interest when organisations are seeking to profit from an innovation and choose to minimise the scope and recognition of risk.
The non-consideration of complex risk – turning a blind eye, is even built in to the approach taken by regulators, and by government agencies promoting innovation and new technology at all cost. For example regulators ignore synergistic effects from agro-chemicals and pretend it doesn't matter.
Investors in new medicines and therapies may have a greater appetite for risk than an independent assessor, and may ignore issues that could slow the path of their product to commercialisation.
Scientific debate
How will potential conflicts of interest be managed within committees tasked with regulating themselves?
A fatal flaw in the consultation proposals is relying on the users of the technology to define what to consider as low, medium and high risk, and then to apply the right restrictions on themselves. The details are to be worked out if changes get approved by cabinet.
It is not helpful to deny that safety issues exist and regulation is needed. Former chief scientist Professor Peter Gluckman believes that all safety concerns for GE are now settled, but this is not correct.
This view encourages scientists to stop considering emerging evidence or apply critical thinking.
Science is ongoing. From new cancer therapies to controlling AI , for the risks of lab escapes and gain-of-function research, there must be openness to new learning.
Building trust
There is a need to balance the commercial sector with independent science that is for the public good and removed from commercial interests. This is made less possible with the current commercial drivers across academia.
The push for innovation encourages risk-taking for private profit. It should be the responsibility of the organisation if a breach of containment occurs or there are adverse effects from their products. It is not right to socialise the risk on the public – ratepayers, taxpayers, patients or consumers.
The Insurance industry are experts in risk, so let them be involved in setting the rules and covering the risks.
Laboratories will be much safer if new rules hold the people managing and running them liable when things go wrong.
Submissions on the proposed changes close on 25 August 2023.
Jon Carapiet: Born in Ghana and educated at Cambridge and Auckland Universities, Jon is a consumer researcher and advocate, photographer and writer. Jon started talking about valuing and protecting Brand New Zealand in the early 2000's and is spokesman for GE-Free NZ (in food and environment). Twitter jon@brandnewzealand