Duluth Trading, Decathlon Add Celliant Infrared Tech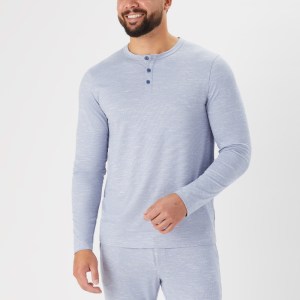 California material sciences company Hologenix is bringing its innovative infrared technology, Celliant, to new partners in the workwear and sport spaces.
Men's and women's workwear label Duluth Trading Co. announced that it has integrated Celliant into its Redwood Recovery underwear and Recovir sleepwear collections for men and women. Using an organic blend of bioceramic minerals, the technology converts body heat to full-spectrum infrared energy, which is then reflected back toward the wearer's body, ultimately increasing blood circulation locally and improving cellular oxygenation. Duluth Trading said the garments promote faster recovery from activity and more restful sleep.
"Product innovation is at the heart of what we do at Duluth Trading," senior vice president of product, merchandising and inventory Ricker Schlecht said. "Our talented team of product developers is always looking for the latest technology to provide our customers with better, more comfortable clothing."
"This latest innovation in our base layer business allows us to provide our brand fans an option to help them recover more quickly from a hard day's work," he added. Products across the Redwood Recovery and Recovir ranges retail for $29.50 to $89.50, and are available at the brand's retail stores and on its e-commerce site.
Hologenix CEO and founder Seth Casden said the material sciences firm was "thrilled" that the workwear brand saw an opportunity to address men's health with the technology. "The Redwood Recovery Boxer Briefs are making self-care accessible and fun," he added. "We've created something unique for like-minded people that fulfills the desire for innovation through the benefits of infrared technology."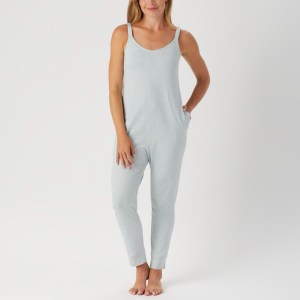 Based in Pacific Palisades, Calif., Hologenix has embedded its Celliant technology into fibers, yarns and fabrics to enable creating bio-responsive textiles for apparel, bedding, upholstery, uniforms and medical supplies. Celliant, tested by Science Advisory Board experts in photobiology, nanotechnology, sleep medicine, diabetes and wound care, has been used in sleepwear and apparel from Lunya and Calvin Klein, Under Armour performance apparel, Xcel wetsuits, military and Navy SEAL uniforms, and Bed Bath & Beyond to Macy's assortments, Hologenix said.
On Monday, Decathlon marked the start of a long-term Hologenix partnership by announcing the launch of its first Celliant product. The French sportswear brand introduced a line of adult ski socks in its Wedze ski and snowboarding range. The socks aim to improve circulation and cellular oxygenation for skiers, who often experience muscle fatigue in the calf muscles.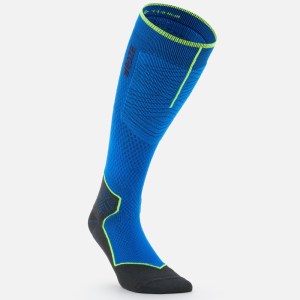 The socks, developed with light compression to complement the infrared infusion, feature a thin, warm asphalt blue knit, Decathlon said. Knit with anti-friction thread on the soles and toes to reduce irritation, the seams were also positioned to eliminate discomfort. Available in men's and women's sizes for 19.99 pounds ($24.59), the socks are available the brand's website and at more than 800 retail stores.
"We were very interested in the science behind Celliant and worked closely with their team to understand their rigorous testing process in the best interest of providing the highest level of innovation and solutions for our customers," Decathlon ski socks product manager Elodie Billard said, noting that the company is looking at using the technology in other product ranges and categories.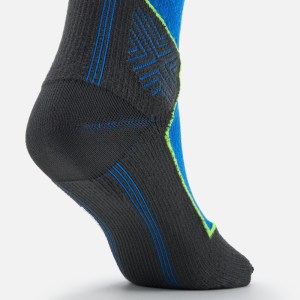 Casden said that the infrared ski socks "are the first of many performance innovations we plan to deliver together."
As its clientele expands, Hologenix is also pioneering efforts to bring infrared technology to the recycled materials space. Last year, it began working with Unifi's Repreve, made from upcycled plastic bottles, to create Celliant with Repreve. The companies named large-scale circular knitting factory Beverly Knits their official North American partner, with the aim of bringing the technology to several markets. The partnership enables the production of finished goods within a 300-mile radius, from Celliant mineral processing to fiber production at Unifi's North Carolina facilities and knitting at Beverly Knits' nearby mill.